Nashville Home Showings Dip in December
Posted by Jim Wood on Friday, January 8, 2021 at 8:55 AM
By Jim Wood / January 8, 2021
Comment
Nashville Home Showings Slowed in December

The Hot Nashville Home Sales are showing signs of cooling. Buffeted by the Pandemic Surge and a shortage of Inventory, Home showings in December slipped to their lowest level in 2 years.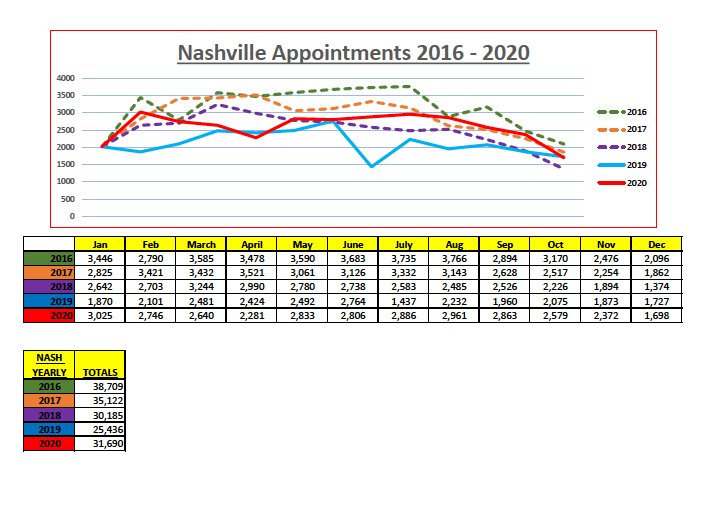 Despite this, 2020 ended as the third busiest year of the last 5 year with 31,690 showings.
The slowdown in December (1,698 Showings), was no doubt affected by the Virus surge across Tennessee. Notably, Tennessee ranked 2nd in the nation for new cases of the virus in December. So far in January Tennessee new infections, though still high, have slipped and the state no longer ranks in the top two.
Add to that, Tennessee has been rolling out the vaccines effectivly, the state has been acknowledged as in the top 6 of states to distribute the vaccine. This should help to improve showings.
Compounding this has been the low inventory of available homes. Inventory levels are usually low at this time of year anyway, but the added effect of the Virus drove those numbers lower still.
Last January, we saw over 3,000 home showings, we'll be comparing the numbers here at the end of the month.
If you would like to receive our Market Updates on real Estate in and around Nashville, drop me a line at [email protected]